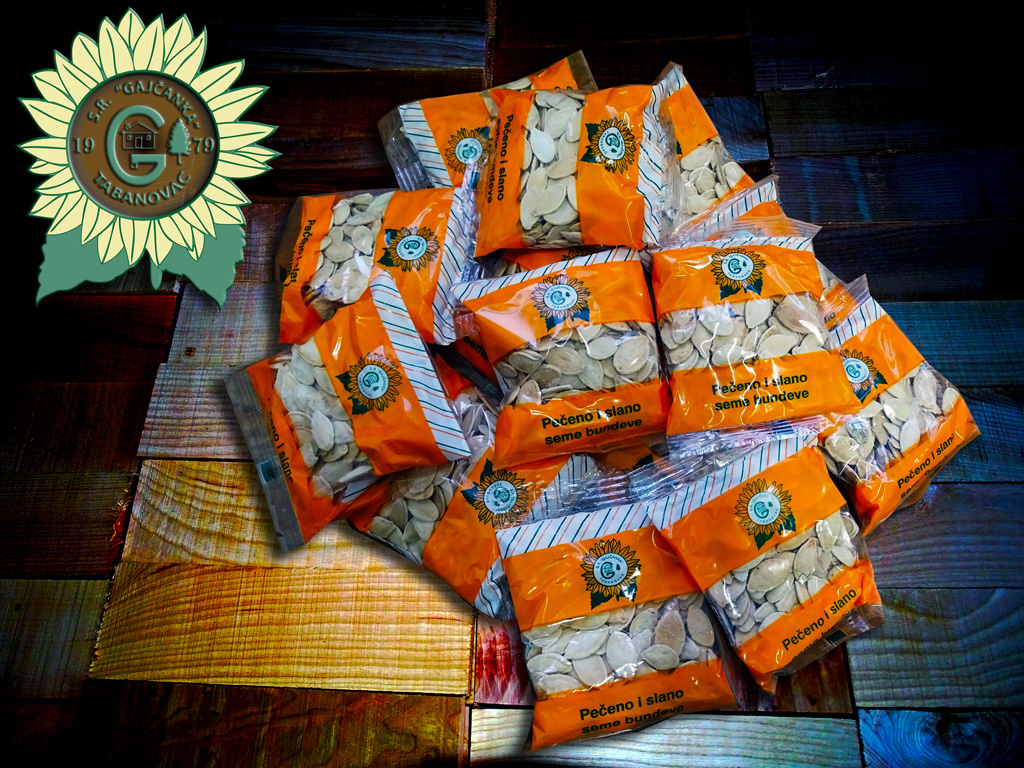 Drive diet after the purchase of agricultural products is focused on the processing of these products in the final phase.
The operation is done processing, production and packaging of nuts, pumpkin seeds, sunflower seeds, hazelnuts, almonds ...
In a stone mill, grind all types of cereals and make corn flour, wheat, rye, barley, oat.
We offer a standard package of the product in small and large packages for resale.
The products we are packed:
Pumpkin seeds
Sunflower seeds
wheat Belij
corn flour from corn flint finely
corn flour from corn flint white
corn flour from corn flint big for polenta
nut 10 kg
bread crumbs for frying
Whole wheat flour 1 kg
integrally black flour 1 kg
black rye flour 1kg
black oat flour 1 kg
black barley flour 1 kg
Customers of our products are: Dis, Mercator, Roda, Kastrum, Green, Best and many others.