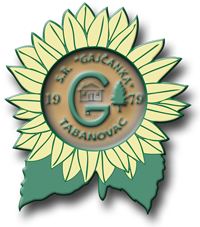 We are honored to introduce you to our service and product range as well as our capacities, with the desire to bring our services closer to consumers and to leave a quality service to you a lasting impression that will be a guarantee of further recommendations.
Our contacts are always open and we are ready for all your suggestions and we sincerely hope that you will enjoy our products.
In order to achieve a better product quality, which will meet European standards, we started with the application of the modern HACCP (Hazard Analysis and Critical Control Point) and ISO 9001.
Our basic characteristics are responsibility, persistence, precision, quality, teamwork and discipline.
These are the qualities that have graced us so far, and we always want better and better and that we have always managed so it will be in the future.
Therefore, we thank all our clients for their trust, which we justify the professionalism and quality and also invite potential customers to contact us and to make sure all the information contained herein.
GAJČANKA you to thank you for visiting our website and see promising new products and new results in the future.